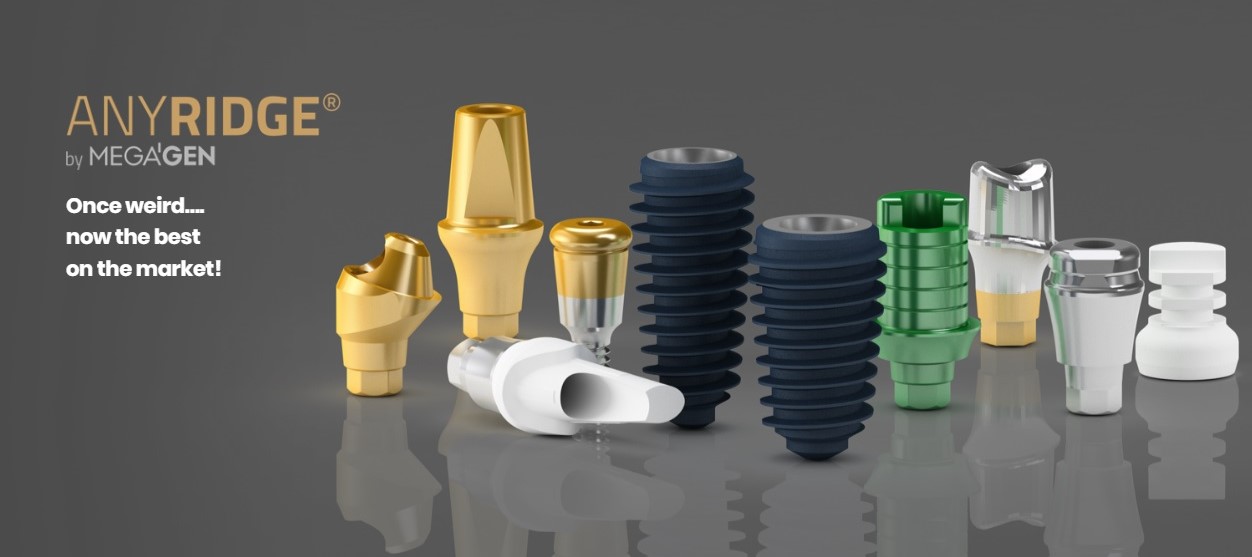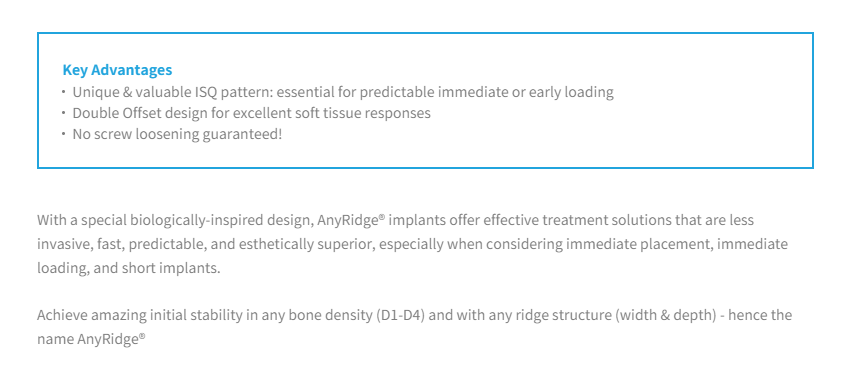 The magic is in the biological design of AnyRidge® implants: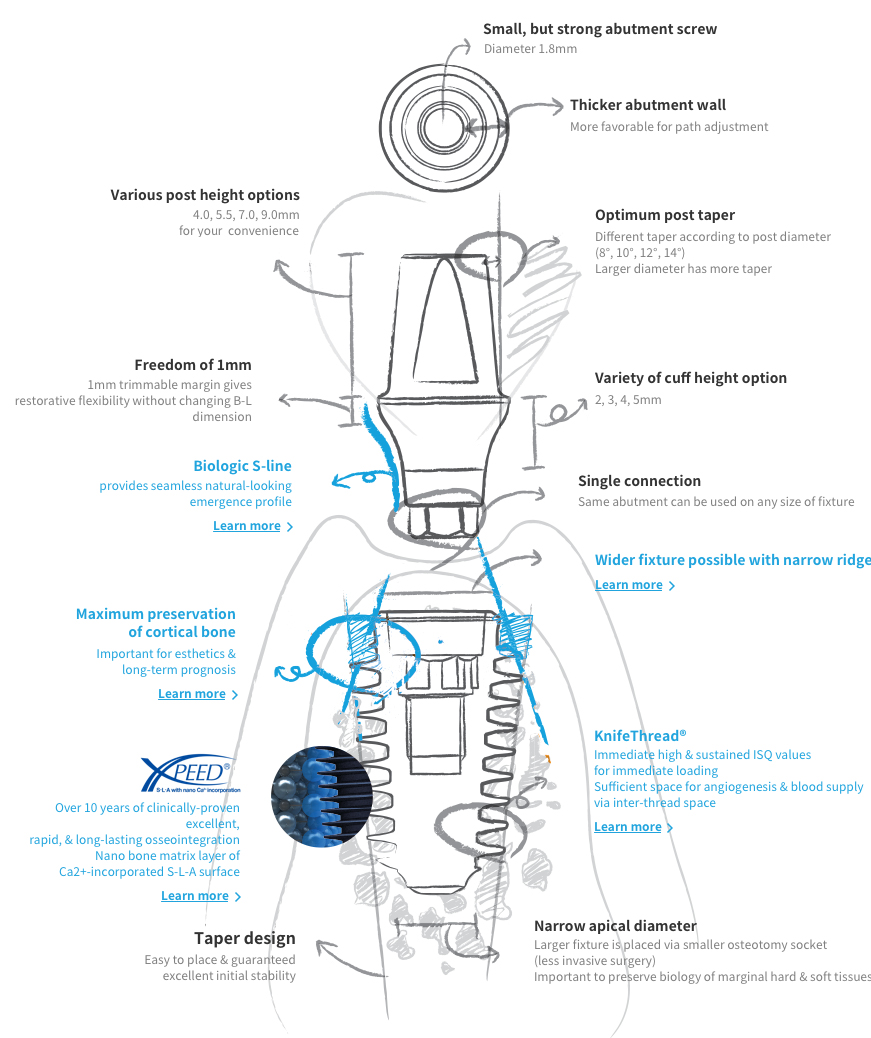 KnifeThread®
Same core diameter, but different thread depth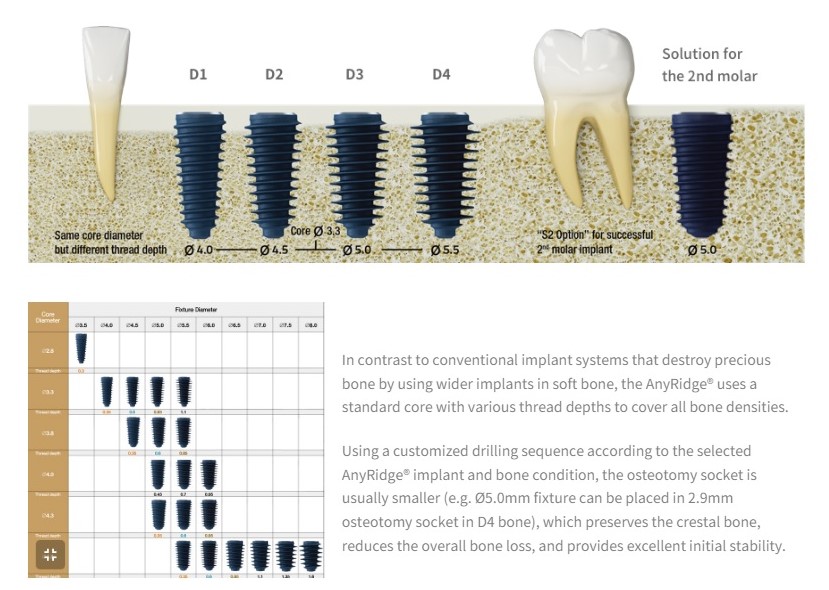 Maximized surface area & the large inter-thread area for faster osseointegration.
Meanwhile, the innovative AnyRidge® self-tapping knife-shaped progressive thread design creates smooth and easy insertion that avoids bone necrosis, leaves space for blood circulation, and provides a larger surface area for faster osseointegration.1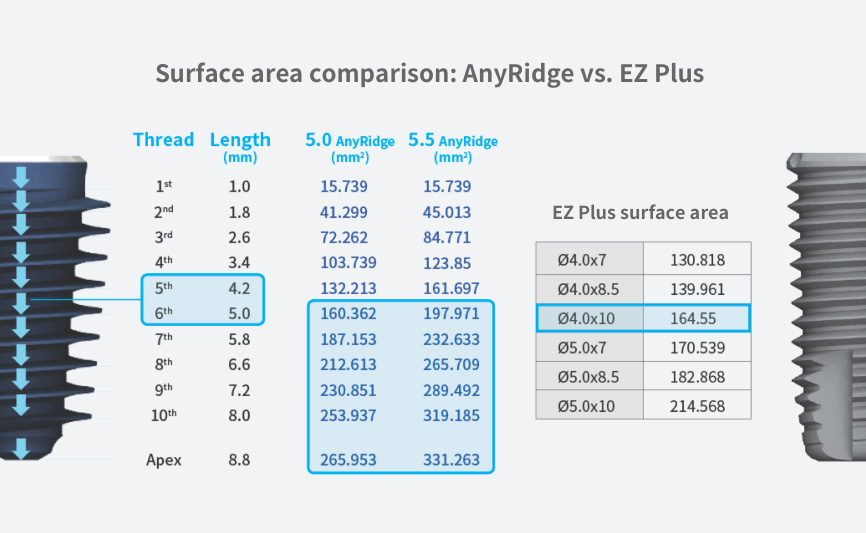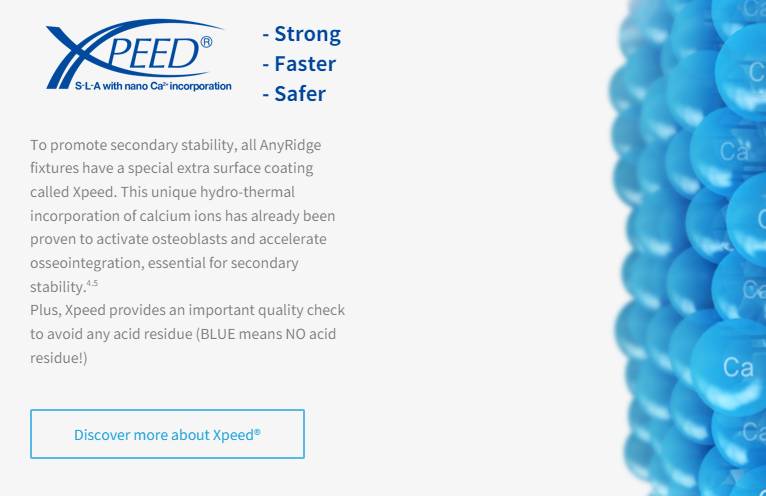 Complete Final prosthetics in ONLY 4 weeks

Double Offset ®
Maximum preservation of cortical bone
No dependence on cortical bone for initial stability; decreased stress on cortical bone helps to prevent bone resorption after implantation.
Advanced coronal design allows maximum cortical bone preservation around implants Beyond osseointegration, AnyRidge® assures beautiful gingival line by preserving & maintaining more cortical bone.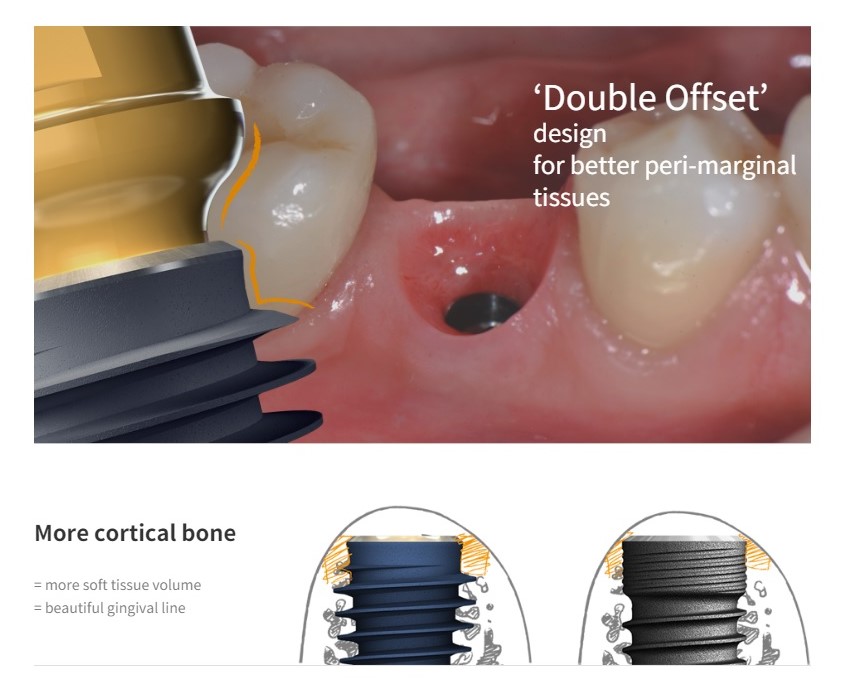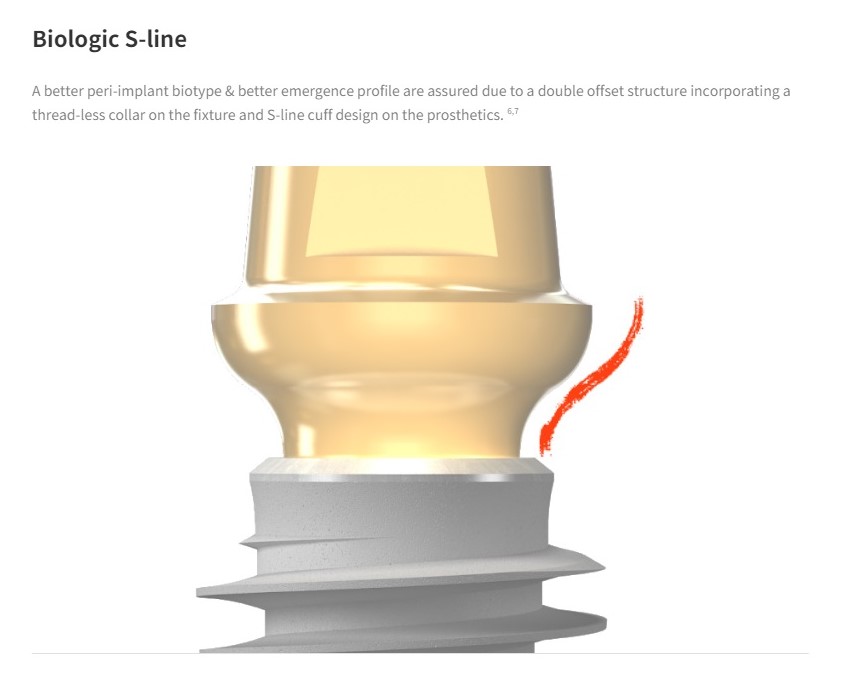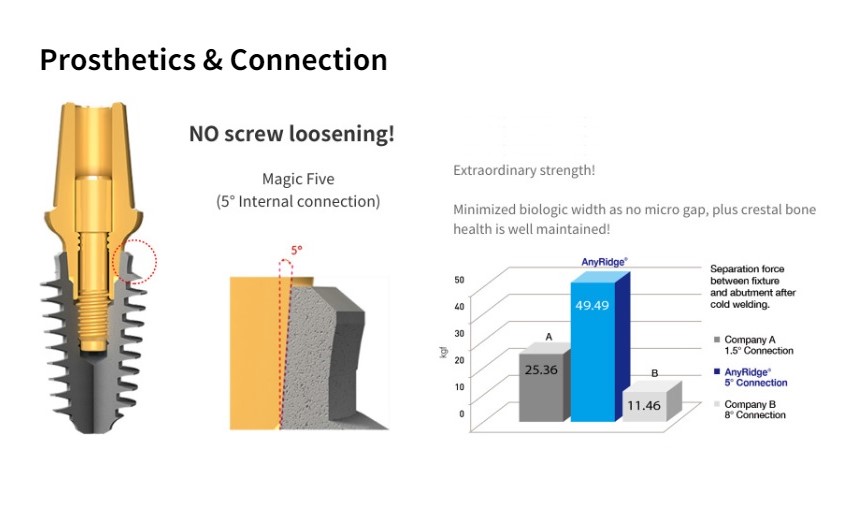 Better esthetic outcomes from wide variety of prosthetic options!