Zero
Just one touch to open up a new world
Zero is an icon in the dental industry and not only.
Its stunning design and original idea of space, perfect expression of Dental Art's creativity, has overturned the concept of hygiene.
After Zero, nothing will be the same as before.
A new form, a new concept of space.
The circle, the perfection.
No other word is needed.
Simply protection
Guaranteed protection through the two halves that automatically close after 10 seconds.
And when Zero is closed, nothing can come in, even dust.
There is enough space for everything you need.
The half-lunar opening system and the internal arrangement of the objects.
In order to always have everything within reach and accessible at once.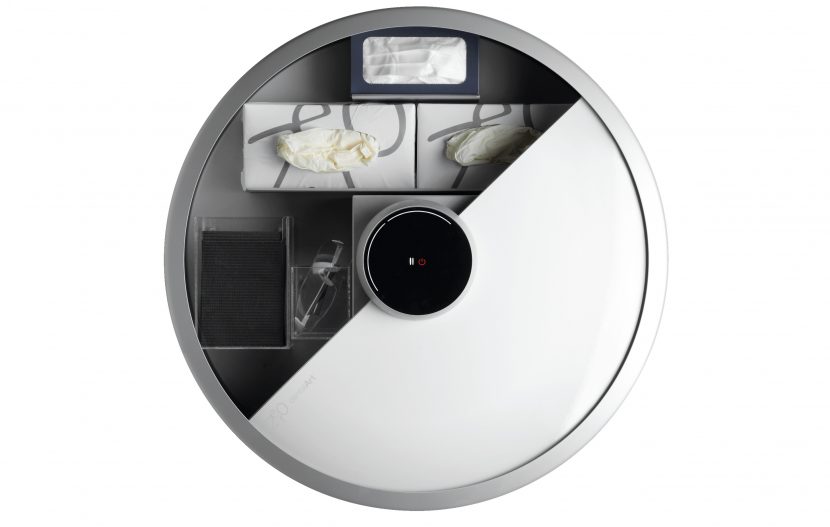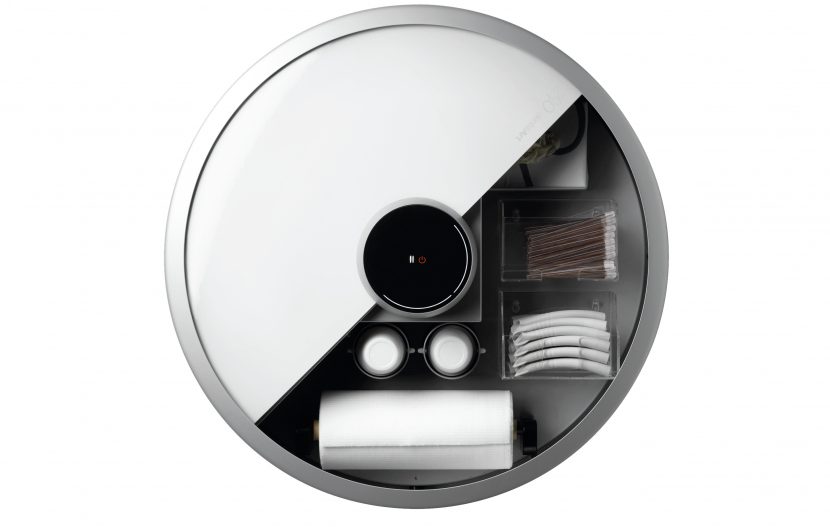 Beaver, Frog, Dog, Smiley
Zero also gives the nod to the children's world.
Four cute and imaginative graphic designs children will simply love.
Zero is not just a beautiful object…
…it also bears witness to Dental Art's quality. Its integrated touch technology, which allows you to open and close Zero with a simple touch, is the highest expression of all this.