A brand-new concept
TAO redefines the role of dental furniture
in terms of spaces, safety and organisation.
TAO is an ambitious project that resulted from a long research by Dental Art conducted in several European clinics.
It will bring a scaleable cutting-edge design in your clinic, in order to cope with your current and future working habitudes.
sculpted, austere, intriguing
a form that appears to vanish in space
Thickness is reduced of 74%
Drawers, doors and furniture sides obtained from a single metal plate, thus being 74% thinner than the 15mm standard cabinets.
A 4mm thichness for a further reduced gap between drawers: a minimal look means also less occupied visual space and more for you.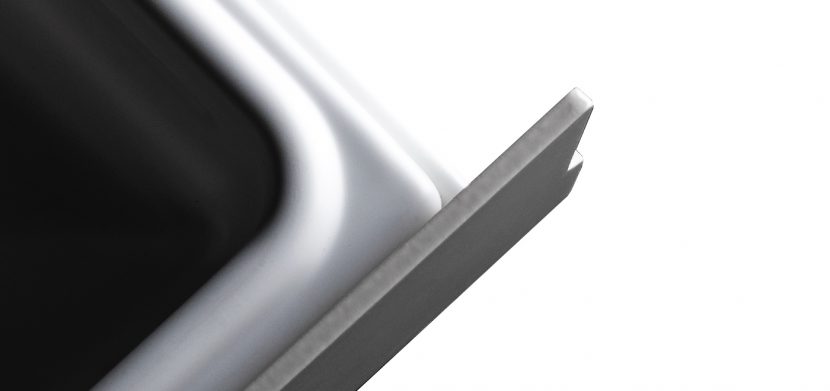 3D True Alignment
Sliding and silent drawers and doors install a 4-way alignment system that allows you to work on micro-adjustments to always achieve perfect alignment, a fundamental element for the TAO profile.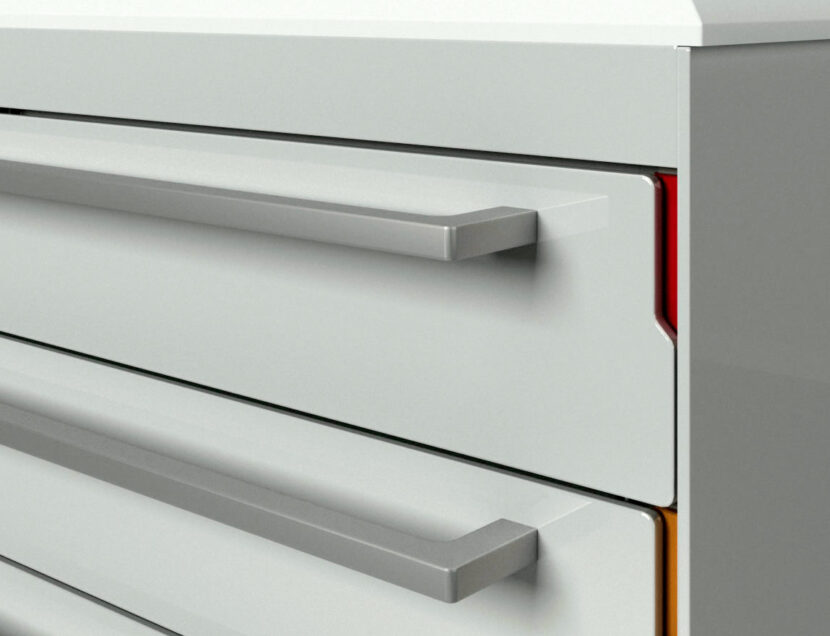 perfectly oiled and precise mechanisms,
silent as a breeze. whispered innovation.
PentaSeal: hermetic closure
The perimetral gasket between frame and drawers is also placed around every single drawer.
PentaSeal is a TAO exclusive . Being similar to the refrigerators gaskets, it is projected to narrow itself under the drawer's pressure and thus guarantee an hermetic closure.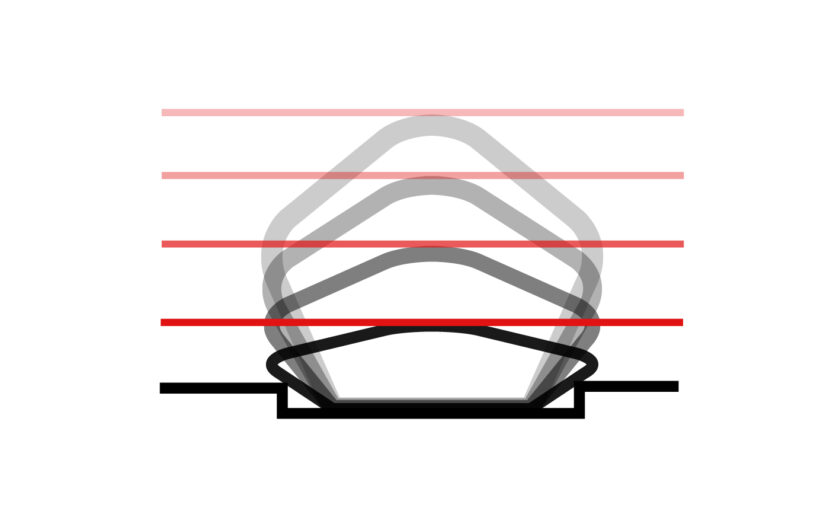 "zero tilt" extraction
Open, Take, Move.
TAO's fully opening drawers eliminate hidden zones, exposing the whole content, making it easily reachable.
With D-Box, extraction is a fluid and natural as well as a "vertical gesture" that avoids obstacles or tilting.
Magnetic Tags
Say Goodbye to sticky labels on drawers!
Choose your repositionable tag among six different colurs to encode the content of drawers
or to simply add a touch of design to your furniture, according to your personal tastes.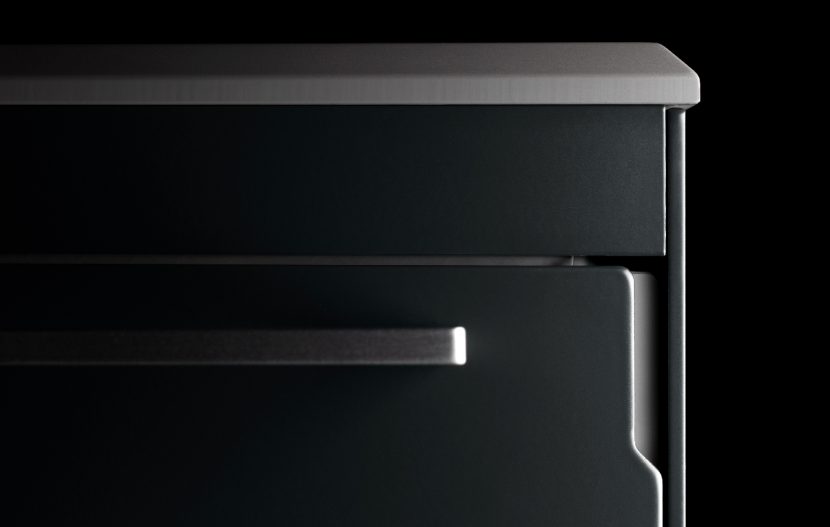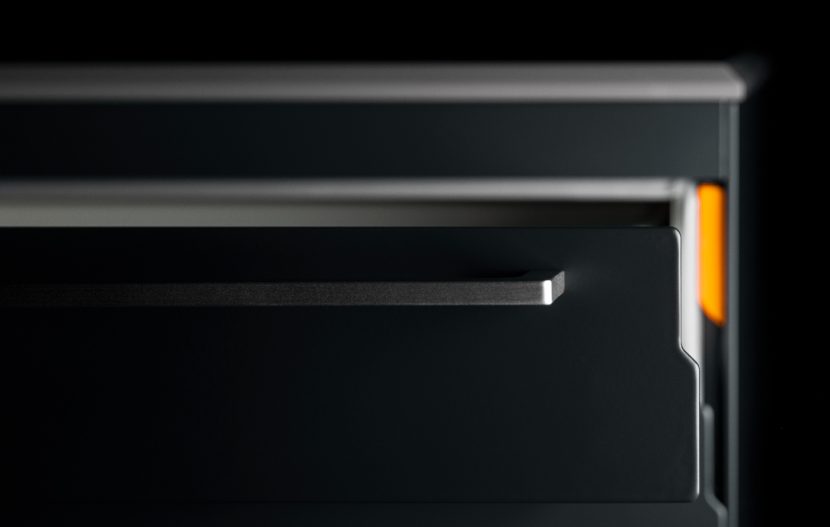 Full-height or reduced frame
TAO cabinets are available in two versions: with a standard 9-drawer frame for compositions on plinth / structure
or in the slim-6-drawer version for suspended installation.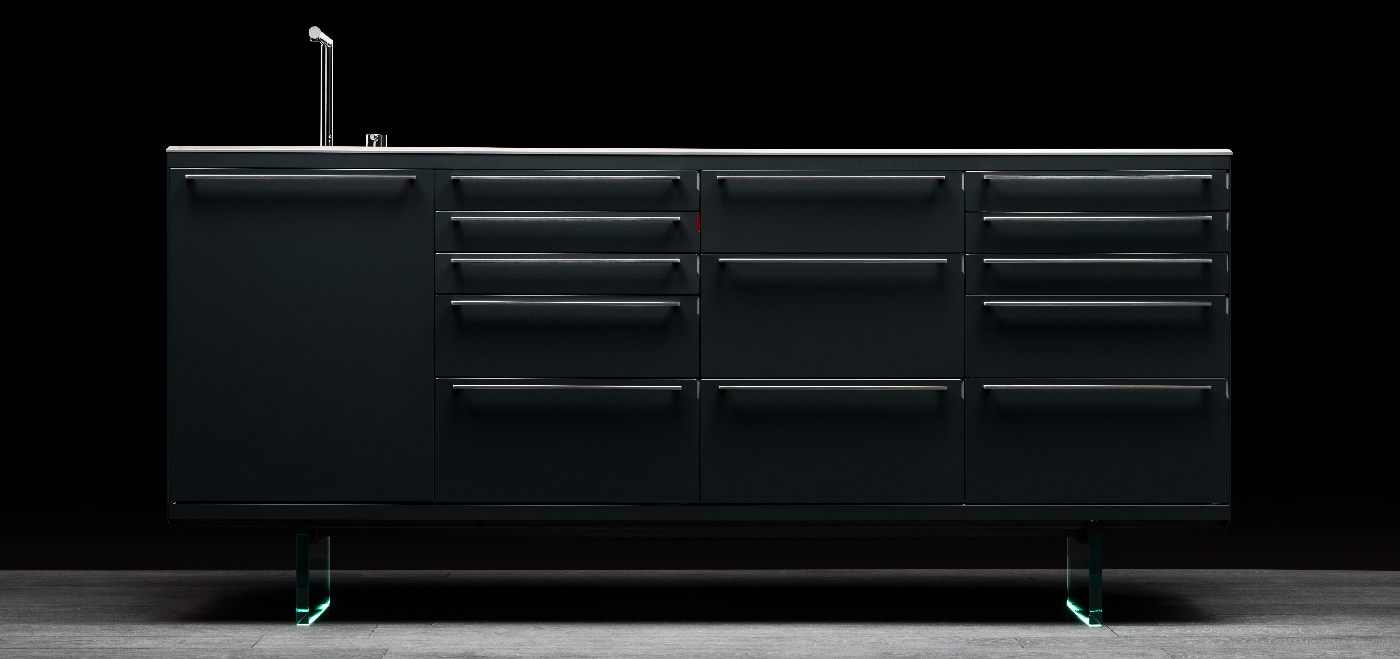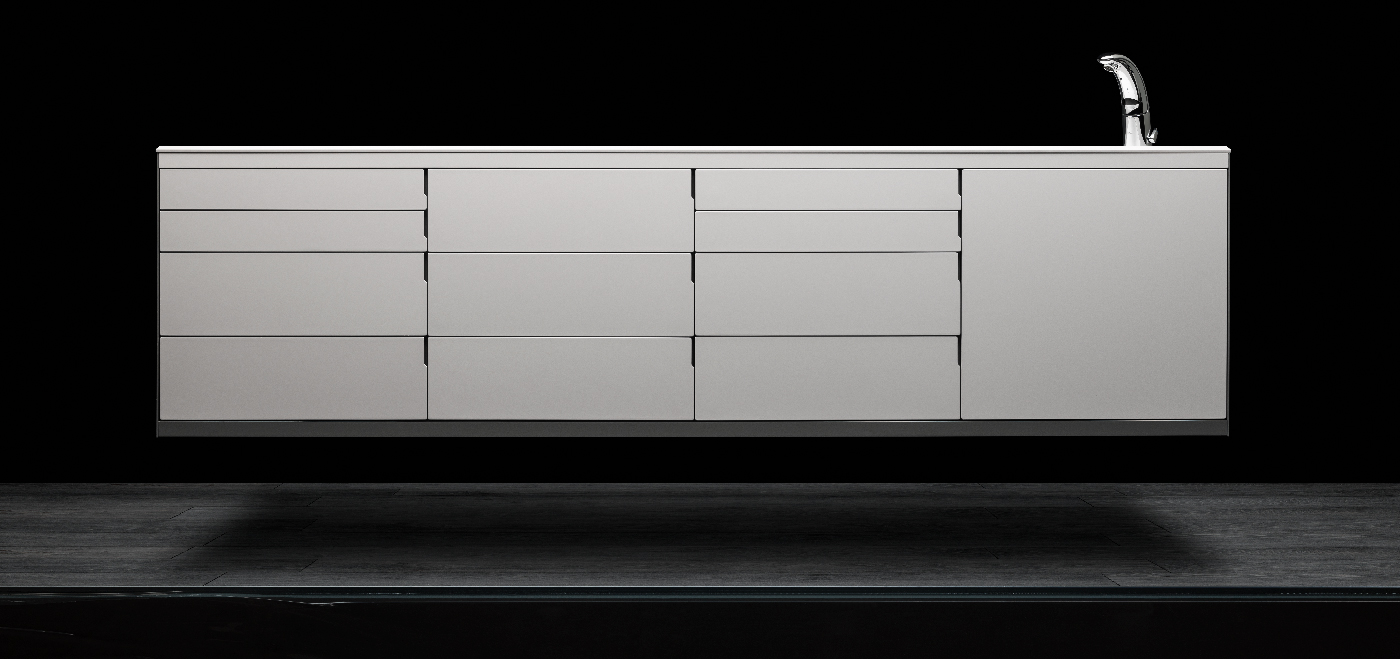 Being TAO
your new way of being. no barriers
weightless yet dynamic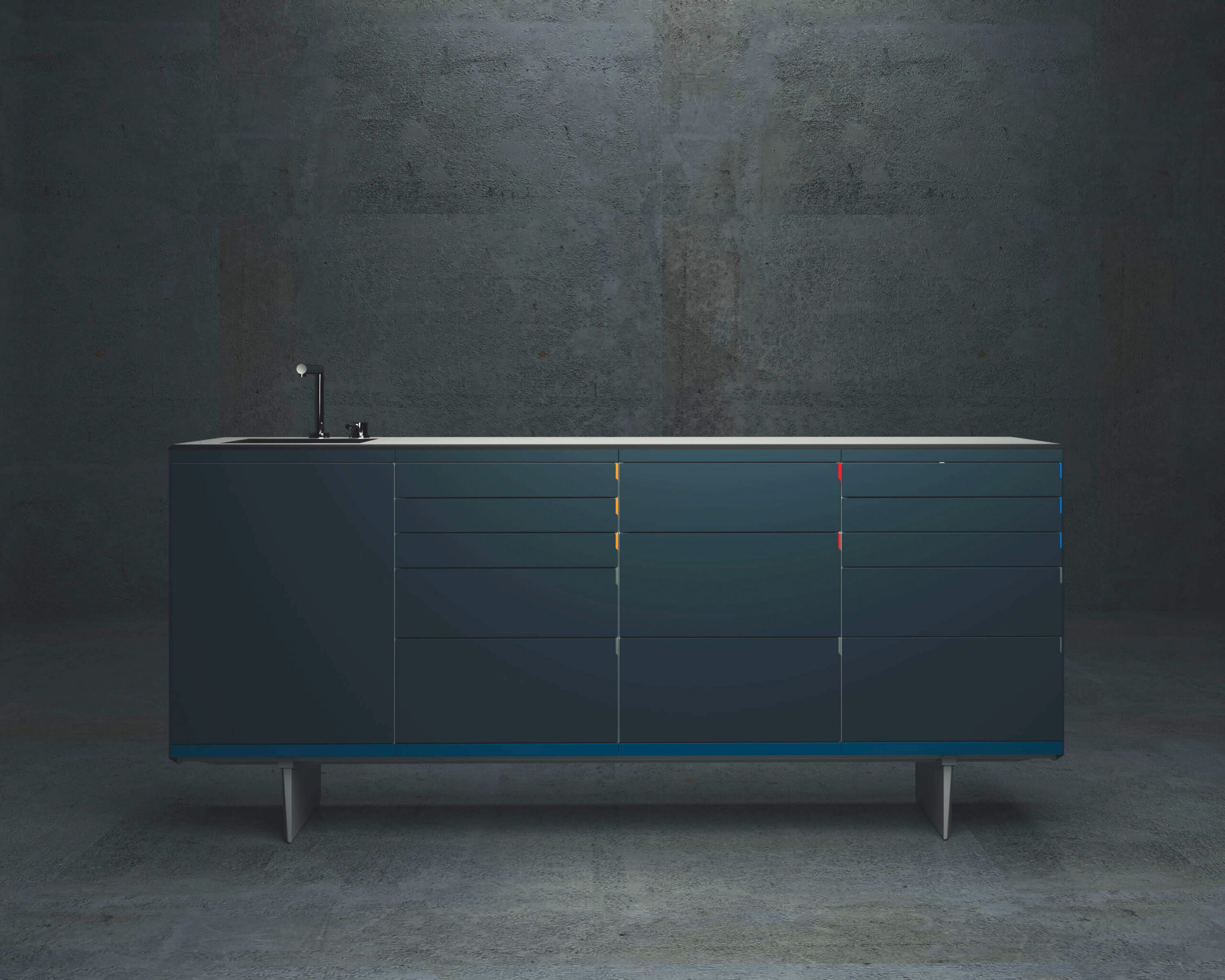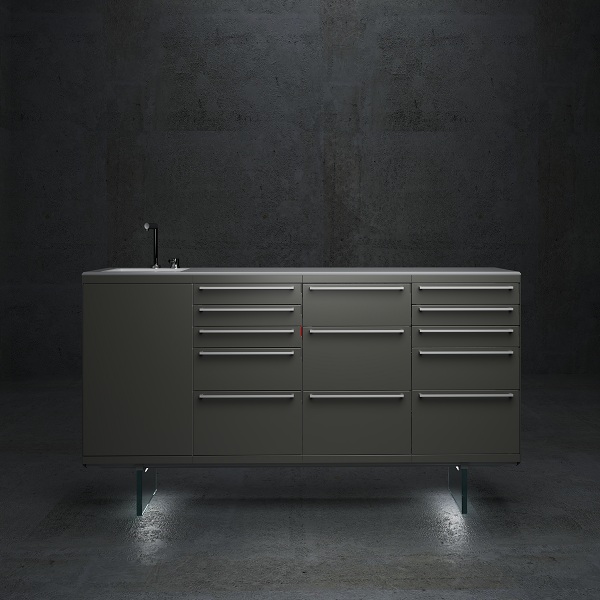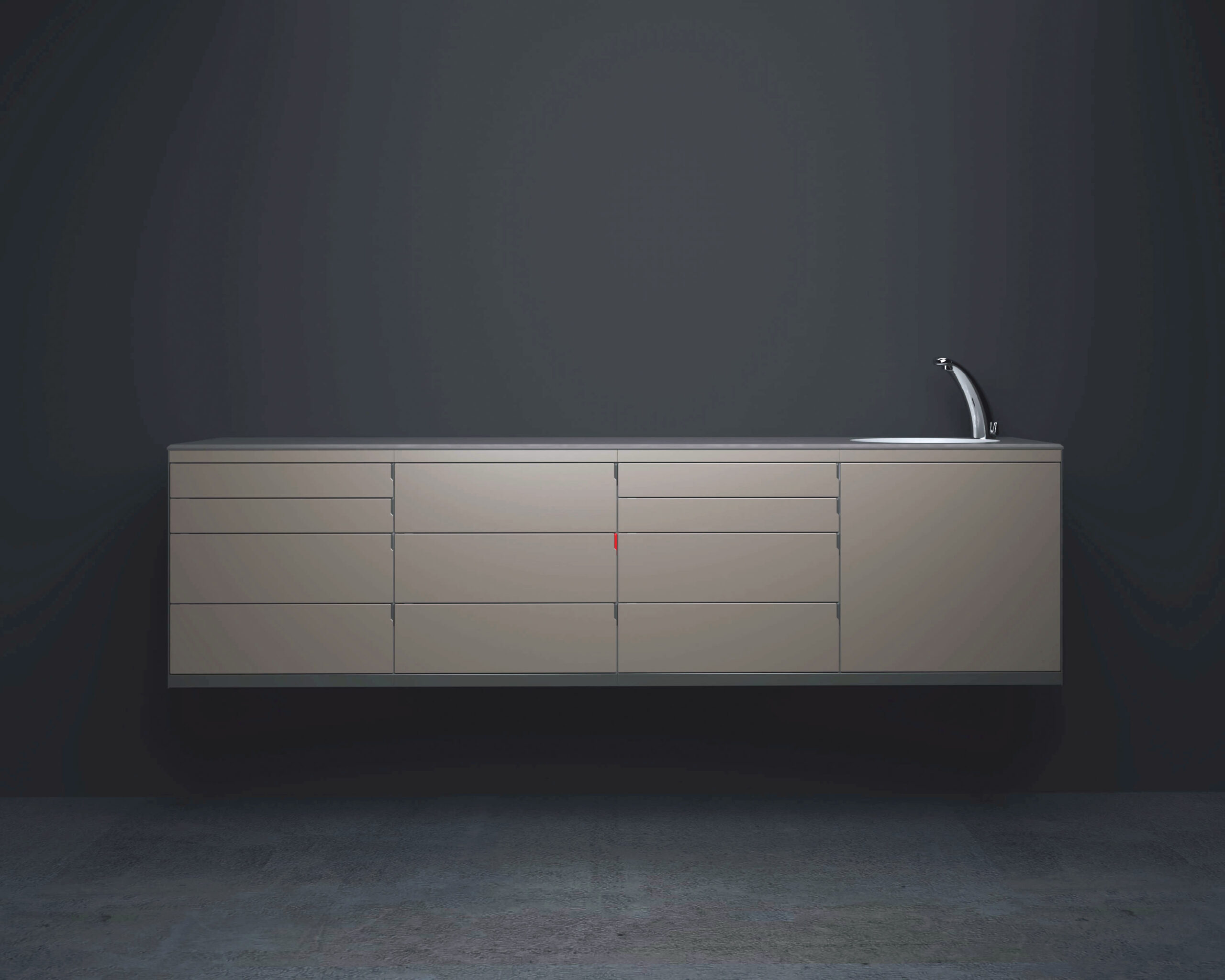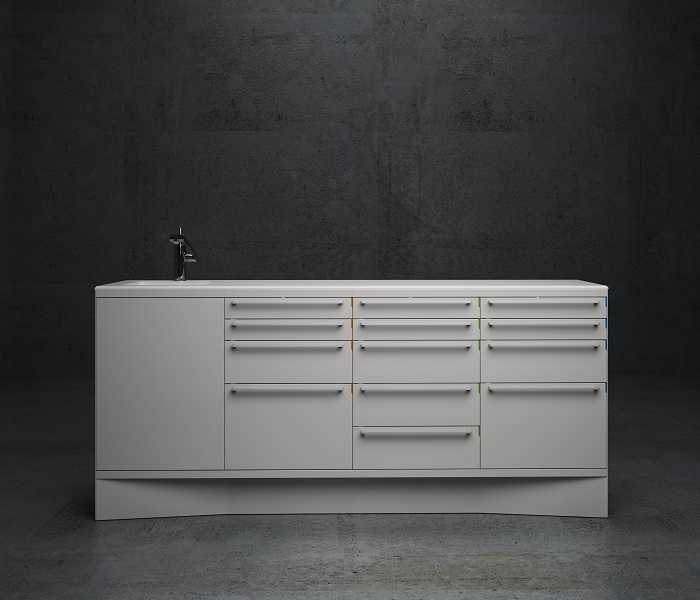 D-BOX COVER
Protects the contents during transport. D-Boxes can remain open inside a drawer as they are sealed by Penta Seal airtight gaskets.
D-BOX SEPARATORS
The 2 modular elements can enable multiple compartments – large or small – to be arranged to suit the demands of each user.
D-BOX HANDLES
More than a drawer insert, D-Box has handles that turn it into a very practical tray, easy to move so all materials are always close at hand. The handle shape offers a firm and safe hold, and, because every drawer extends completely out, extraction is simple and secure.
D-BOX LABEL
You can add an external colour Label that identifies content and is always visible even in storage cabinets or a SmartWall
SmartStorage™ : a single centralized storeroom that supplies all treatment rooms
SmartWall is the perfect pairing of D-Box and centralized storage, creating a range of custom cabinets
(either open fronted or with glass door panels – transparent or smoked) for holding a large number of D-Boxes
Avant_system + TAO
Aumenta la funzionalità dei mobili TAO e scopri un metodo di lavoro con un livello di comfort mai avuto prima.
Avant system dà spazio alla tua professionalità e alla sicurezza dei tuoi collaboratori e pazienti.
Nella versione TAO, la tavoletta FlexDesk di Avant_system è stato ancora migliorata e ora è completamente integrata nel mobile.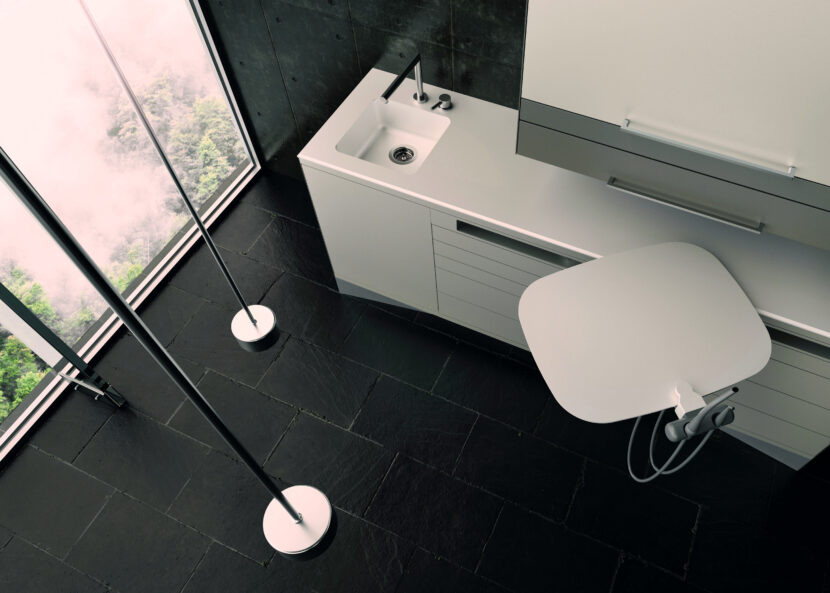 Movi | an invisible technological core
Rising screen
Your screen rises electrically only when you need it – more table space when don't. (fits all monitor sizes)
Electric drawers
The wonders of a push&pull mechanism.
A simple touch opens and closes delicately in silence.