A Legacy Improved Through Evolution
RACE® EVO is the ultimate evolution of our popular and proven RaCe rotary system. Highly dependable original RaCe features combined with proprietary heat treatment and higher rotation speed capability, make RACE® EVO instruments even safer, easier to control and more efficient than ever before.
Exclusive heat treatment combined with legacy RaCe features provide the perfect combination of strength, durability and control. With unmatched resistance to cyclic fatigue, optimised yet non-intrusive cutting efficiency, and a low screwing effect, RACE® EVO is designed to be safe.
RACE® EVO specific heat treatment provides unprecedented mechanical properties, which in turn allow higher speed for quicker and more comfortable treatment for patients.
The RaCe design and over 20 years of trusted performance associated with higher speed, bring improved efficiency with a familiar feel to RACE® EVO instruments.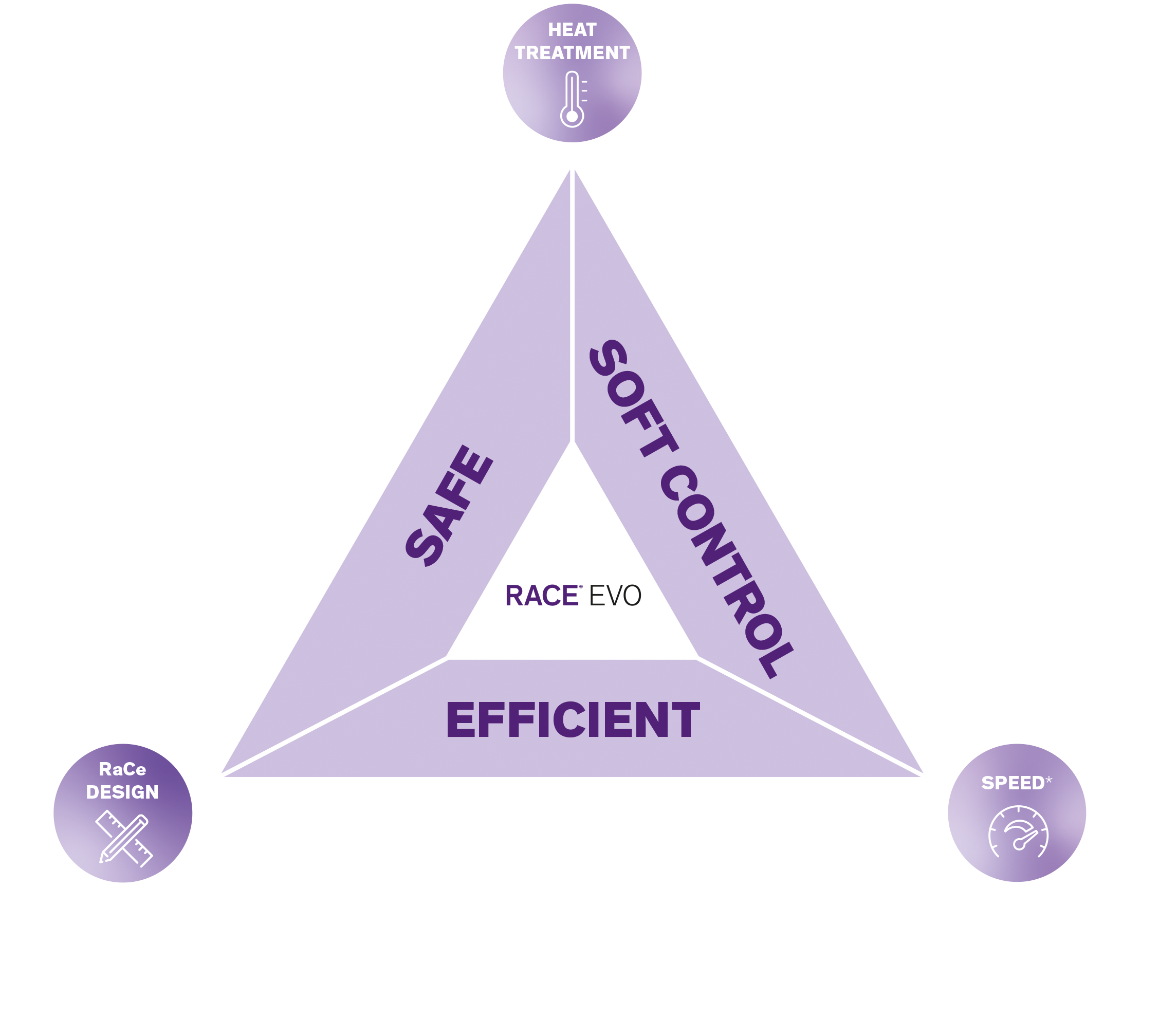 * FKG recommends the use of RACE® EVO instruments at 1,000 rpm.
Your Approach. Your Choice.
RACE® EVO allows you to choose your therapeutic approach. Our full selection of instruments lets you successfully treat various canal anatomies. Simply start with your basic instrument sequence, then easily switch to the next size for wider canal shaping when necessary.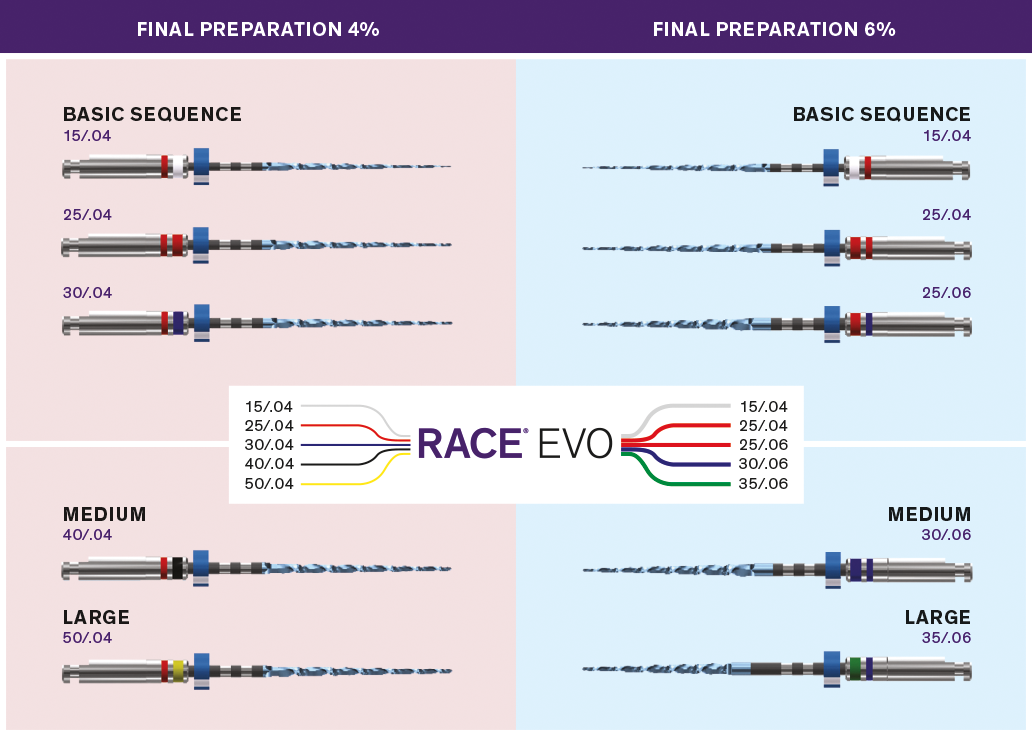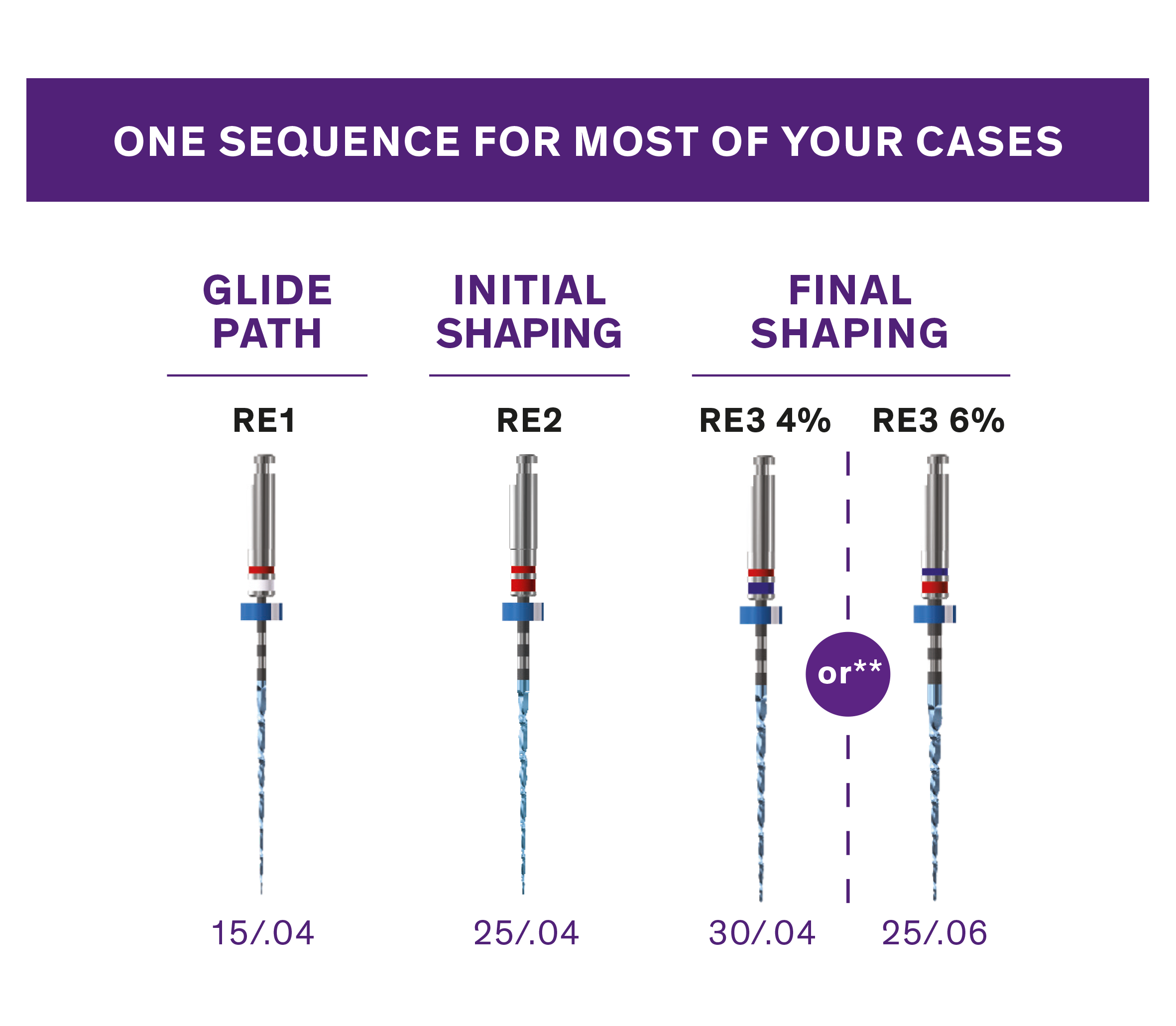 ** Select the shaping instrument based on your therapeutic approach.
Advantages of the RaCe design with added heat treatment and use of higher speed :