OverCEM SA & Overfibers Post
Innovative Dual-Curing Self-Adhesive Resin Cement
OverCEM SA dual-curing self-adhesive resin cement eliminates the need for etching tooth structure and application of primer/bonding agent with the advantage of saving time.
OverCEM SA is Multi-purpose Luting material to Zirconia, Ceramics, Metals, Lithium disilicate, Posts and Composites.
Indicated for luting crowns, bridges, inlays/onlays, titanium ceramic, Co-Cr ceramic in implant prosthodontics, glass and metal posts, dowels.
OverCEM SA Hi-Rem+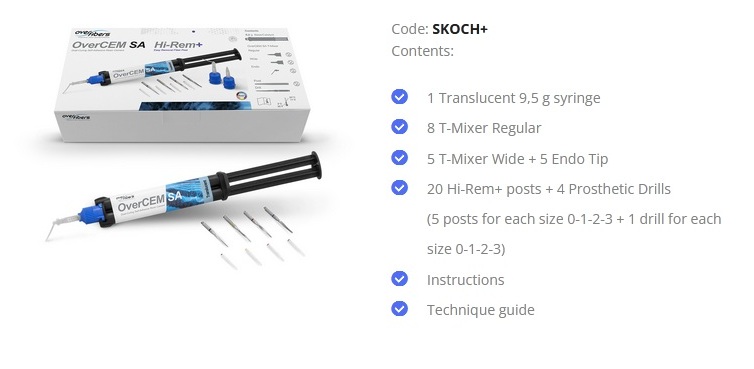 OverCEM SA – Hi-Rem Prosthetic Post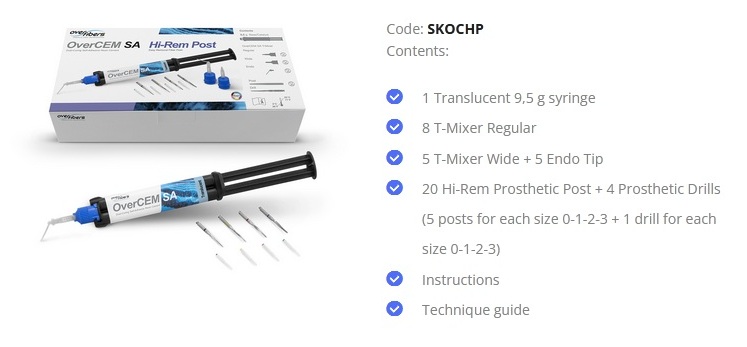 OverCEM SA – Over Post+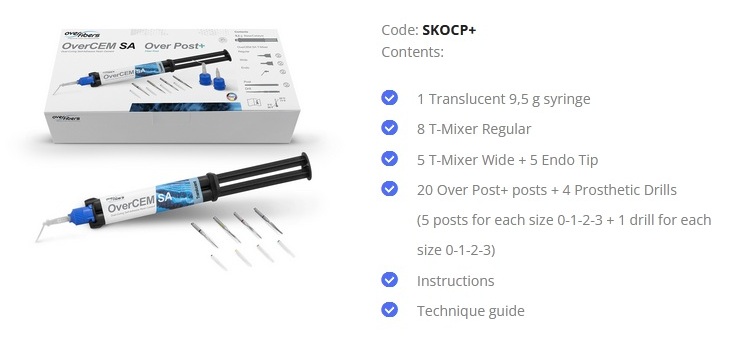 OverCEM SA – Prosthetic Over Post