DSI One-piece Compressive Implant brings simplicity and convenience and allows a single-stage restoration protocol, while saving time, reducing trauma and delivering the aesthetics your patients desire. Indicated for multiple unit restorations with immediate loading in the Maxilla & Mandible with an adequate bone tissue. Available in a variety of lengths and diameters: 3.3, 3.75 , 4.2 and 5.0 diameter implants, with lengths ranging from 6 , 8 , 11.5 , 13 and 16 mm. Designed for placement in the limited tooth spacing of the laterals and central incisors, with a bendable neck allowing to adjust the abutment slope angle up to 17°. The special design of the compressive threads creates a very high bone to implant contact along the implant body. Can be used with caution to create single restorations in the frontal area in cases of bone width deficit.
All DSI Implants implants are made of titanium alloy Ti-6Al-4V ELI, in accordance with ASTM-F136-02. All DSI One-piece Compressive Implant undergo RBM surface treatment.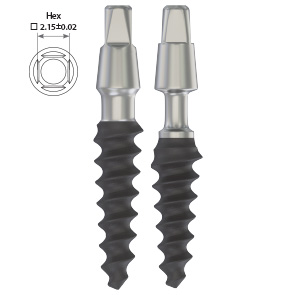 DSI One-piece Compressive Implant Features:
• Special Compressive threads.
• Immediate loading.
• Adjustable abutment slope angle.
Clinical Advantages:
• Simple placement & prosthetic procedure.
• Bone condensation design.
• No pumping effect.
Resorbable Blast Media (RBM) Treatment:
The surface treatment is based on high-speed particle blasting, using the resorbable bioceramics – hydroxiapatite (HAP) material. The surface is cleaned and etched from calcium particles with the organic acid of low concentration. This doesn't change the titanium surface pattern while achieving the uniform surface and homogenous pore diameter and larger BIC. HAP is the resorbable material, often used for synthetic bone grafting. It's completely dissolved and replaced by the new bone formations. Cleaner Implant surface – eliminates the risk of leaving contamination debris after blasting.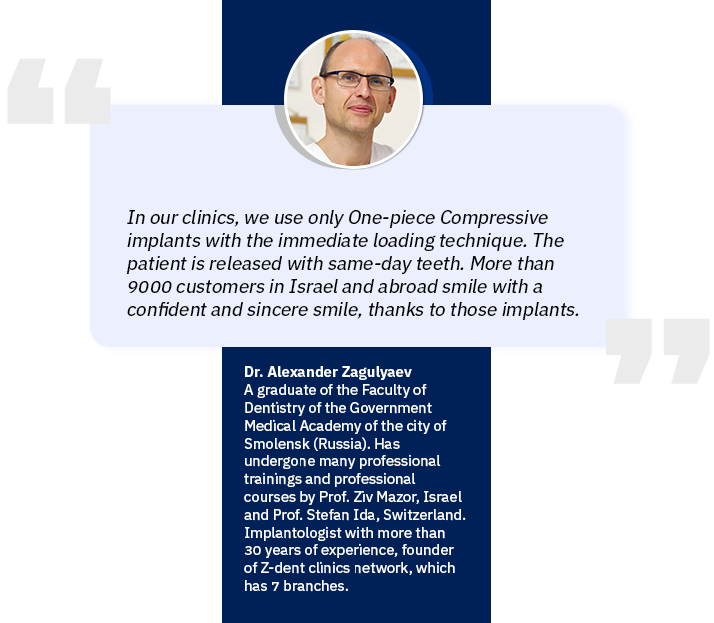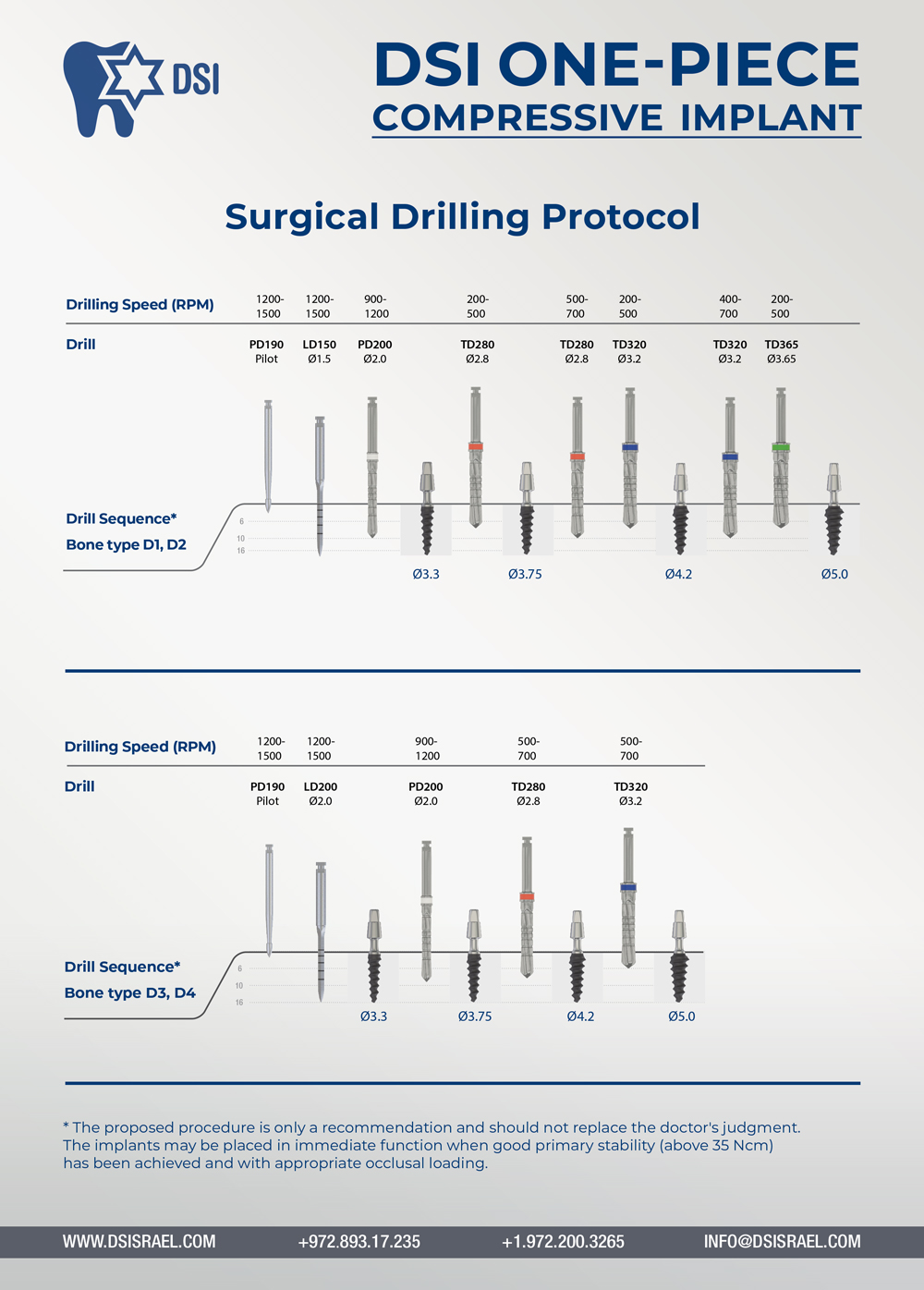 Compressive MC Short Neck non-bendable Implant Sizes Table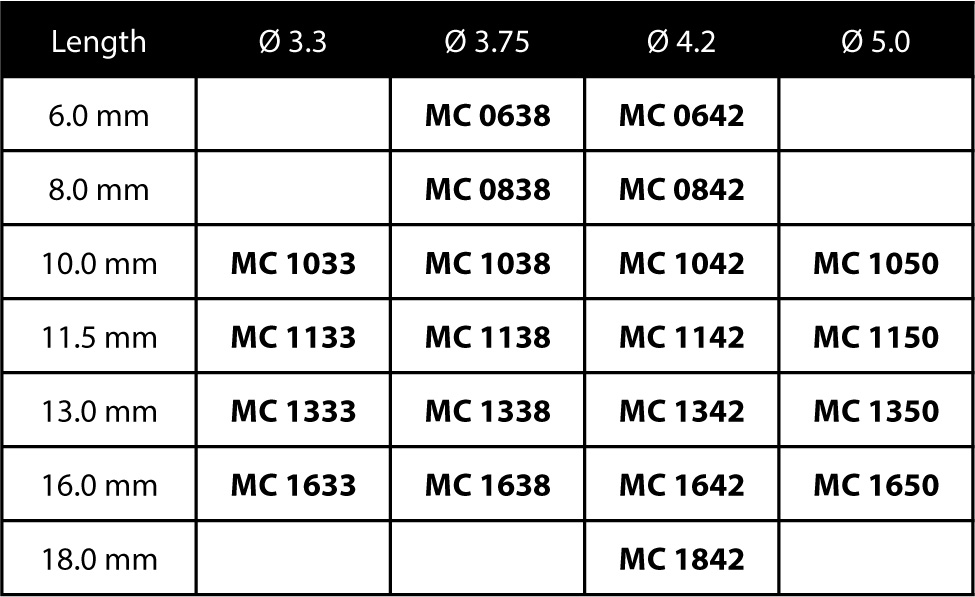 MCB Long Neck Implant Table