Basic&chic
Dental Art presents Ecco!, the new modular system with a hip look and price, easy to choose in its standard colours and configurations.
Bring a touch of fashion to your surgery with the best Italian design.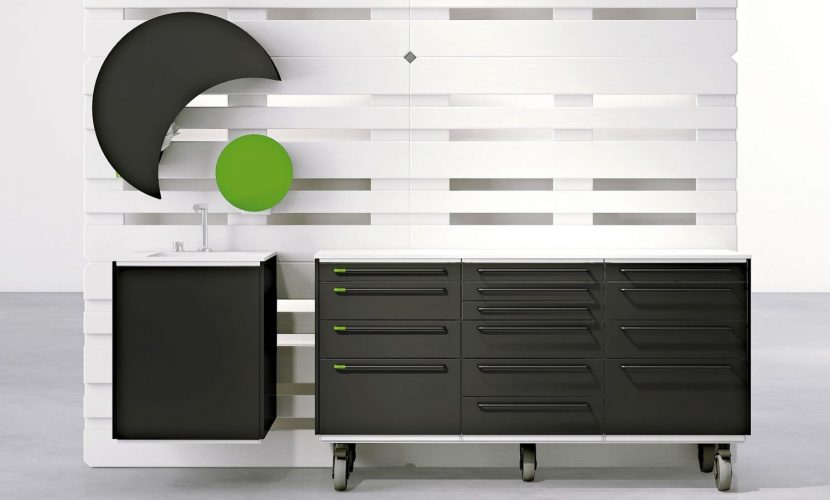 Love at first sight.
Its simple beauty and modern, sleek design will win you over at first sight.
What makes it outstanding is the green tag on the handles that makes Ecco! a unique and original unit.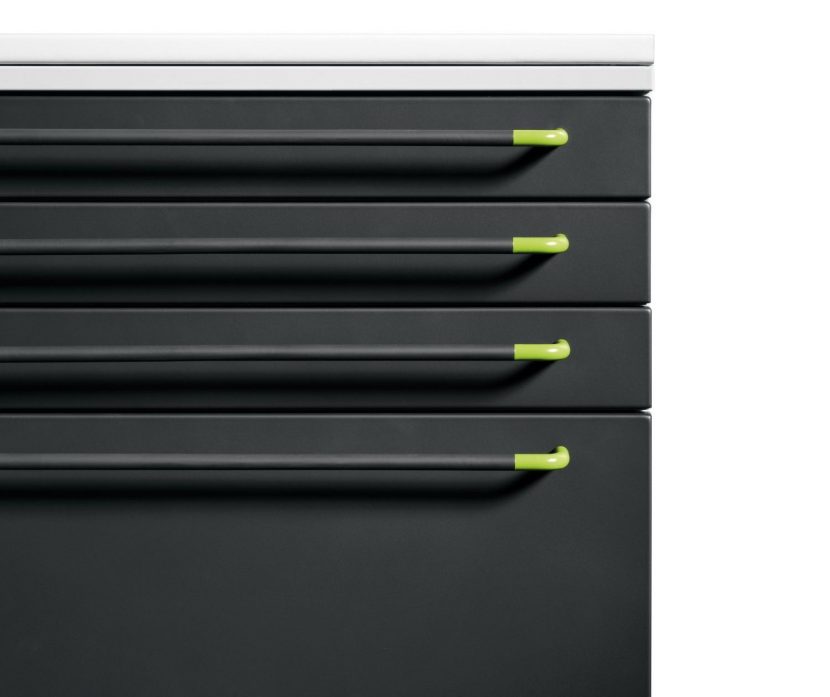 Simplicity, with style. Ecco!
Ecco! stands out for its essential design that hides an innovative spirit and a personality out of the ordinary,
which emerge right from the first time you use it.
When you open its drawers, you will be surprised by the colour of the seals and of the drawer inserts.
An exclusive feature resulting from Dental Art's creativity.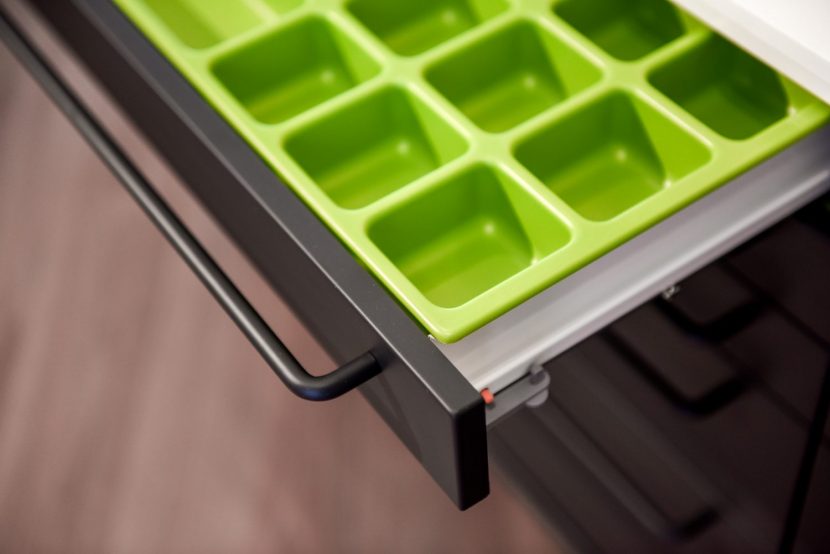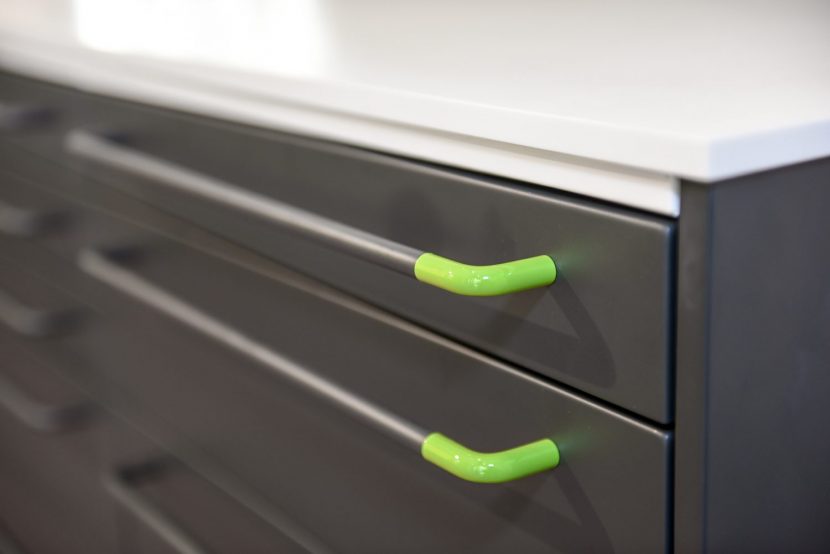 White or grey. Ecco!
Ecco! has been the first line ever to propose the mat black/grey as a standard colour for drawer and door fronts and handles.
An original choice, a founding element of the basic&chic concept come up for Ecco!, that has also begun a new trend.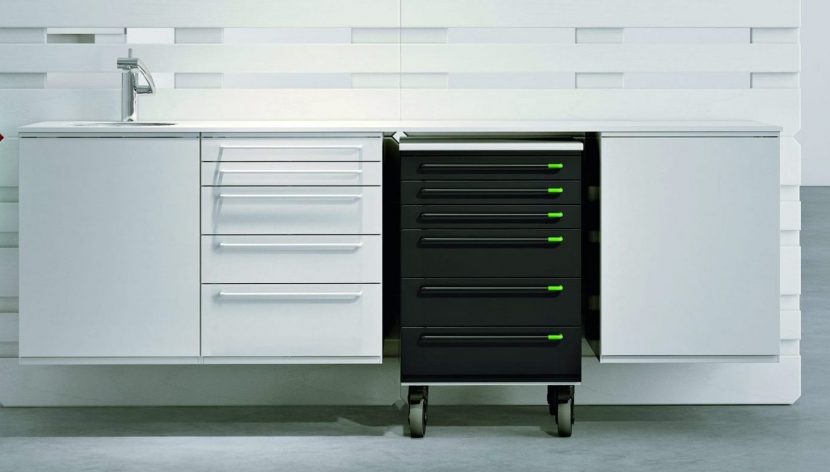 Said and done, Ecco!
You can easily picture Ecco! in any surgery, whether you are thirty-year-old, or celebrating your thirty-year career.
Available in standard or custom versions. You can choose between the two standard colours, white and mat grey for the fronts and handles, or you can choose other colours, whichever you like!