Daily sun protection
Hydration, anti-ageing, anti-dark spots.
50 mL
BENEFITS
This UVA/UVB SPF 50+ sun protection contains vitamin E, a powerful antioxidant, and vitamin B3 that boosts skin regeneration. A water-binding agent creates a deep hydration reserve.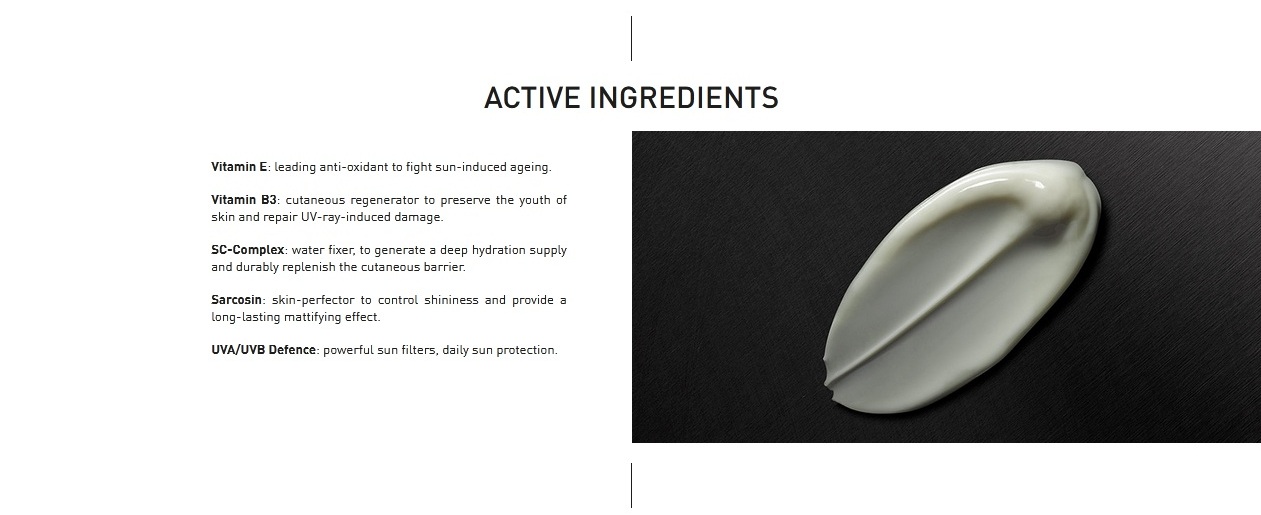 Apply in the morning before sun exposure; reapply as needed throughout the day. Do not stay in the sun even if you use a sunscreen product. Soft touch fluid texture.
Apply enough product for an even layer over the face before sun exposure, and repeat often, especially after going in the water or drying your skin. Although your skin is well protected, avoid sun exposure during peak sunshine hours. Excessive sun exposure is dangerous. Adults use only.